You don't need any stress where taxes are concerned. Let us make tax preparation easy for you. We are fast, friendly and knowledgeable. When you come to us with your taxes and accounting, our primary goal is to make sure that we get your problems solved and that you are completely satisfied with the results.
Read More on Expert Tax Preparation Services
Federal, State, and local tax requirements continue to be a challenge for businesses in Georgia. At Christine Hinton CPA, we have the experience and resources needed to work with publicly traded and privately-held businesses on a variety of complicated tax issues. We are prepared to assist clients with all aspects of tax planning, tax preparation, multi-state taxes, international tax and more. With our guidance, you will know about tax implications before you make important business decisions.
Read More on Our Tax Planning Services
Ignoring problems with the IRS will only make them worse. Take a positive step towards putting an end to your tax problems now. If you owe back taxes, have received an IRS notice or are already experiencing a lien, levy, wage garnishment or other tax problem, contact Christine Hinton CPA. Christine will work quickly to get you back on track with the least amount of headaches and disruption to your business and life.
Read More about Our Tax IRS Problem Resolution Services
HAVE A QUESTION ABOUT AN ACCOUNTING OR TAX  ISSUE? ASK AN EXPERT.
Ask An Expert!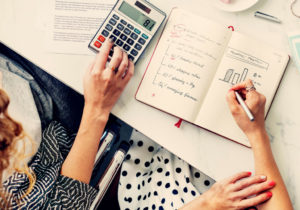 We're here to help answer your questions. Accounting and Tax matters can be complicated, our experts are on hand to help inform you of every aspect regarding your concern.
[contact-form-7 id="661″ title="Ask Expert"]